Buy gold tokens or
have gold delivered

Redeem 1 MINTX GOLD token into 1 gram of delivered physical gold
Tokenized precious metals allows investors to easily buy, sell or trade instantly.
MINTX supplies GOLD, SVLR, PLAT and PALL tokens priced to the physical metals global spot price +3%
1 gram gold Canadian maple leaf coin is of .9999 fineness. Packaged in an individual assay card with a unique serial.
ABC Bullion 100g gold cast bar is serialised with an assay certificate, weight, purity and origin guarantee.
ABC Bullion 1 kilo gold cast bar is serialised with an assay certificate, weight, purity and origin guarantee.
Easily Exchanged
Precious metal tokens are issued on the multi billion dollar Stellar network and are easily bought and sold at the current market price. More importantly they are instantly exchangable with hundreds of other assets and national currencies.
Redeemable
Simply transfer your MINTX tokens to our exchange server for the equivalent weight in physical precious metal mailed directly to your address. *shipping and handling fees apply
Secure
All asset tokens issued are matched 100% to physical gold or silver stored in our partner vault. No need to worry about theft, fire, storage or natural disasters. Tokenized precious metals lets you fully control your investment security.
Insured
All the gold and silver is is fully audited and insured by our distribution partners.
What are the advantages of tokenized
gold

or other precious metals?

Tokenized precious metals provide the perfect partnership between utility of trade, exchange and investment matched with unsurpassed security.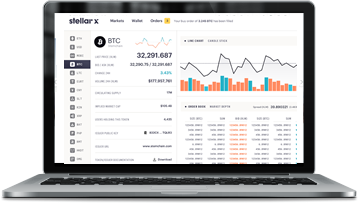 Convert your GOLD or SLVR tokens into physical bars
Precious metals available
Frequently Asked Questions
Physical precious metals are mailed directly if tokens are redeemed.
Packages are discrete and unmarked so as to avoid theft.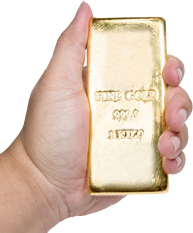 More About Us
Some Words About Our Company
Based in Hong Kong MintX is managed by SecureLC which has over 20 years in the international precious metals networking business managing some of the worlds largest online export networks such as ExportID.com and ExportBureau.com export company directory.
Unique relationships with many of the worlds largest precious metals companies allow us to hold and distribute the highest quality precious metals exchanged with our tethered metal tokens on the Stellar marketplace.
Hong Kongs mature legal framework.
No gold taxes, restrictions.
Worlds global shipping location.
Low cost global package delivery.
ExportID, ExportBureau advantage.
Reliable and long term company.
Commercial token project experience.
Liquidity to sell your tokens.
Read More About Us